Here's a collection of services and products I use daily to boost my business results. You will find everything from legal services to appreciation marketing to web hosting.
I personally use these services and can recommend them to you because I find them the best value for your money.
[divider style="hr-dotted"]
This service allows you to send greeting cards, postcards and various gifts from your computer through regular snail mail! These days "old fashioned" mail really gets noticed. A great way to stay in touch with clients, prospects, family and friends. Also offers a lucrative business opportunity, so if you have employees or team members who could use this service, you can get a commission every time they send a card or gift.
Click here to watch a video and send a card on me.
[divider style="hr-dotted"]

I've been using LegalShield for years for all my family and business legal needs. LegalShield gives you the ability to talk to an attorney on any matter without worrying about high hourly costs. For one flat monthly fee, you can access legal advice, no matter how traumatic or trivial the issue. Under the protection of LegalShield you, your family and your business can live your life worry-free.
As part of your family plan you and you spouse/partner will each receive a two Wills and a Power-of-Attorney documents. These can costs $1,000s if purchased from a lawyer separately.
Would you rather pay a lawyer $300/hour or about the same amount for a full year of coverage on unlimited issues?
Having a LegalShield Family Plan for you and your family means a lawyer is available when you need one. Our Provider Lawyers can look over important documents and contracts before you ever sign, or may decide that a call or a letter written on your behalf will help bring resolution to an issue. Enrol today and coverage starts today, even for existing issues! Benefits vary by state and province. Covering 49 U.S. states and 4 provinces in Canada, our law firms are experienced, responsive and reliable.
Business opportunity: LegalShield is a company with a 40+ years of track record, they offer a unique service, have virtally no competition, so if you'd like to generate some extra income, or evn start a new career, check it out here then click on the menu "SELL LEGALSHIELD"
[divider style="hr-dotted"]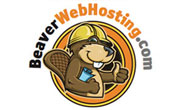 Beaver Web Hosting is the hosting company I use to host dozens of my web sites, and all of my clients' sites. They also provide domain name registration, e-commerce solutions, WordPress hosting, etc. Free email address with any domain name registration. Shared hosting, VPS (virtual private server) hosting, and private server hosting, all backed by a 99.9% uptime guarantee.
[divider style="hr-dotted"]

If you need to sell online, the easiest way to accept credit cards, e-cheques and direct payments is PayPal. They even offer a shopping cart tool you can use to create products for sale on your site. Even if you use a 3rd party shopping cart on your site, you will need a way to process credit card payments and PayPal is it. There are no monthly fees, no set up fees, you only pay a small transaction fee for every sale. You can even create subscriptions and have PayPal charge your customer on a regular basis.
The new PayPal Now is a little gadget you can use with your smart phone to swipe cards at your shop, store or if you want to sell to customers at trades hows and similar live events. You can get a free PayPal Here reader sent to you once you open a PayPal account.
[divider style="hr-dotted"]
Affiliate Disclaimer: This page contains affiliate links for which I am paid a commission, however you never pay more.