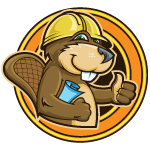 On July 1, 2010, VeriSign®, the registry for .COM and .NET, will increase prices – .COM will go up 7%, and .NET by 10%.
The increase will be passed to registrars like GoDaddy, Netfirms, and BeaverWebHosting and then, unfortunately, to consumers and business owners like you.
If you wish to avoid this price increase, you can renew your domain names by June 30 and add another year to your current expiration dates. You have the option to register or renew for multiple years and lock in long-term savings.